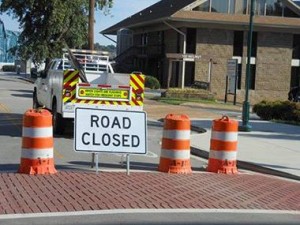 A-1 Barricades/A&H Safety Supply brings over 30 years of experience in providing safety products for traffic, pedestrian and event crowd control.  Whether you need products for short-term rentals or prefer to purchase and own your products, we are a one-stop-shop for all of your safety needs.
Traffic Cones
Type I, II and III Road Barriers
Traffic Drums
Barricade and Drum Steady Burn or Flashing Lights
Portable Arrow and Message Boards
Temporary and Permanent Signage: Mesh Roll-up, Diamond Grade Vinyl Roll-up and Aluminum Signage (Engineer grade, Hi Viz or Diamond Grade) for Roadways, Parking Lots, Sidewalks, etc.—Including Custom Made Signs Produced in Our On-Site Sign Shop
Permanent and Temporary Sign Stands
Water Filled Barriers
Stop/Slow Paddles and Flagger Flags
High Intensity Safety Vests and Jackets—Available with Custom Logo's
Hard Hats—Available with Custom Logo's
Work Gloves
ANSI and OSHA Compliant First Aid Kits
We maintain a large inventory for convenient same day pick up, or next day delivery in the Tri-state area, and can also ship anywhere in the U.S.
Our on staff Traffic Control Supervisor is available to assist you in developing traffic control plans and to safely set up your traffic, pedestrian or event crowd control safety devices and signage.
Since 1977, A-1 Barricades/A&H Safety Supply has been the premier wholesale supplier of safety devices in the Tri-State area and maintains the area's largest inventory of traffic control, safety equipment and devices.  Our entire inventory is available for same day pick up or next day delivery in the Tri-State area.  We also ship to anywhere in the U.S.  If we don't have your item in stock, we can usually have it for you in 3-5 days.
Click to download our Catalog PDF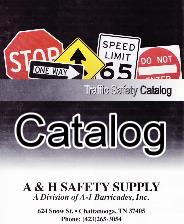 Call (423)265-3054 or email us at info@a1barricades.com for Sales or Rentals